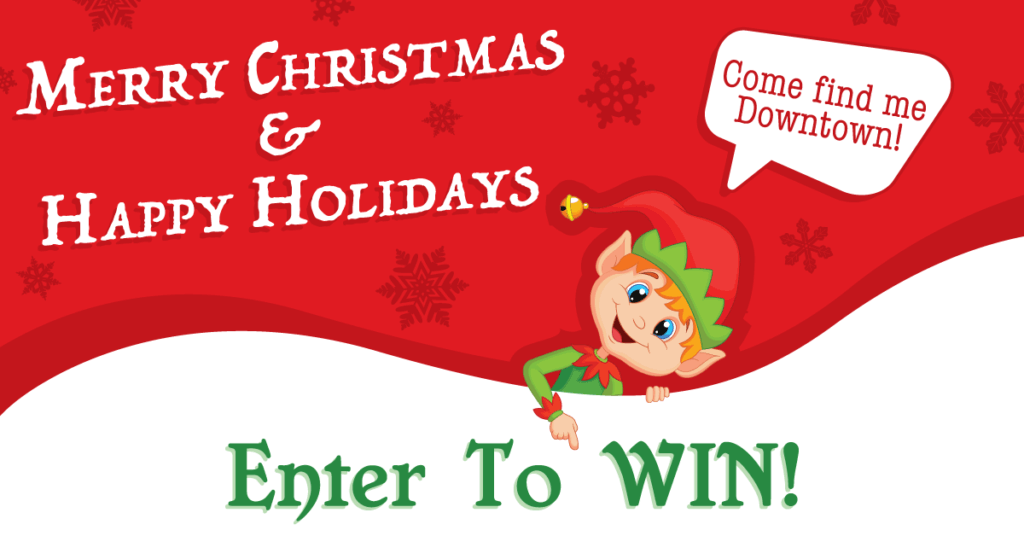 Find the Elf and Take an "Elfie" with him...
Stroll up and down Citrus Avenue in Downtown Covina and find the magic elf on one of the pole banners lining the street.
Here's a picture of one of the banners...not the one with the elf, of course. It's up to you to find the little guy and post it to enter our raffle!
Find him, snap a selfie, share to Facebook or Instagram. You'll automatically be entered into the raffle to win $50 in Downtown Covina gift cards!
There will be 9 winners so your chances are great...way better than the lottery. 😉
Here's how it works:
Find the Elf on one of the banners lining Citrus Ave. between San Bernardino Rd. and Badillo St. There is only 1 elf on 1 banner.
You'll be entered into the raffle that will take place and be announced on Monday, December 17th.
The winners will be announced online (on Facebook and Instagram) and they can pick up their gift cards in Downtown Covina (Exact location will be given to winners).
We're giving away 9 prizes: 
2 Tickets to the Covina Center for Performing Arts (1)

Wine Tasting for 2 at Azo Vino Wine Bar (1)

$50 Gift Card to Casa Moreno Mexican Grill (1)

$50 in Gift Cards to Downtown Covina Shops (6)
Don't forget to tag us and make your post public! If you forgot or have a private profile, fill out the form below to submit your post for the raffle: