2019 St. Paddy's Rooftop Festival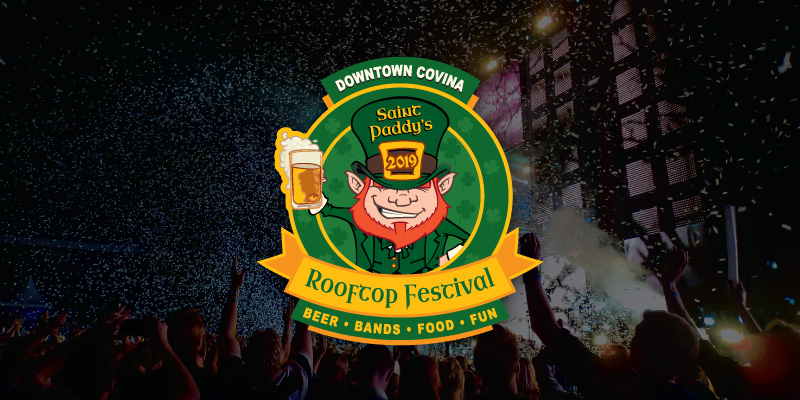 Join us in Downtown Covina for green beer, craft beer, traditional Irish dancers, Irish rock, and classic rock and roll music all night long! This is the 2nd annual St. Paddy's Rooftop Festival and it takes place in our Downtown Covina Parking Structure at 124 E. College St. Covina, CA 91723. We shut down the whole structure and fill it with food booths, craft beer, games, and entertainment.
Craft Beer

The General Admission tickets gets you 2 Beers or 10 Tastings with the craft beer vendors. Don't worry, we also have green beer!

Food and Snacks

Stuff your face with corned beef and cabbage, tacos, tamales, hot dogs, popcorn, pulled pork, candy, and more in our food court on Level 2. 

Entertainment

Enjoy a traditional Irish band and a classic Rock n' Roll band on Level 3 and watch the Cleary Irish Dancers at 7:30pm. Or play games and visit the photo booth on Level 1.
Get Tickets
Get tickets online now before they sell out!