Covina Charities Wine Walk 06/09/18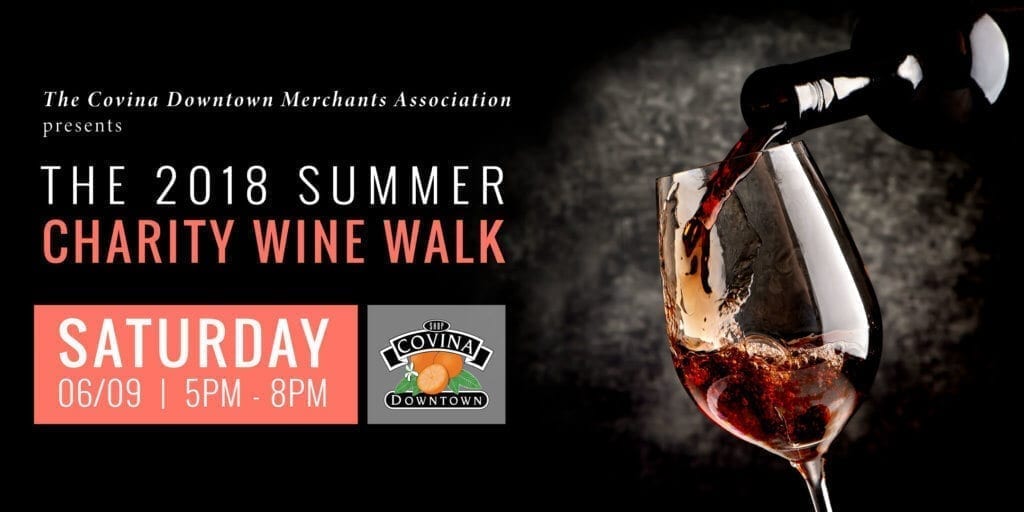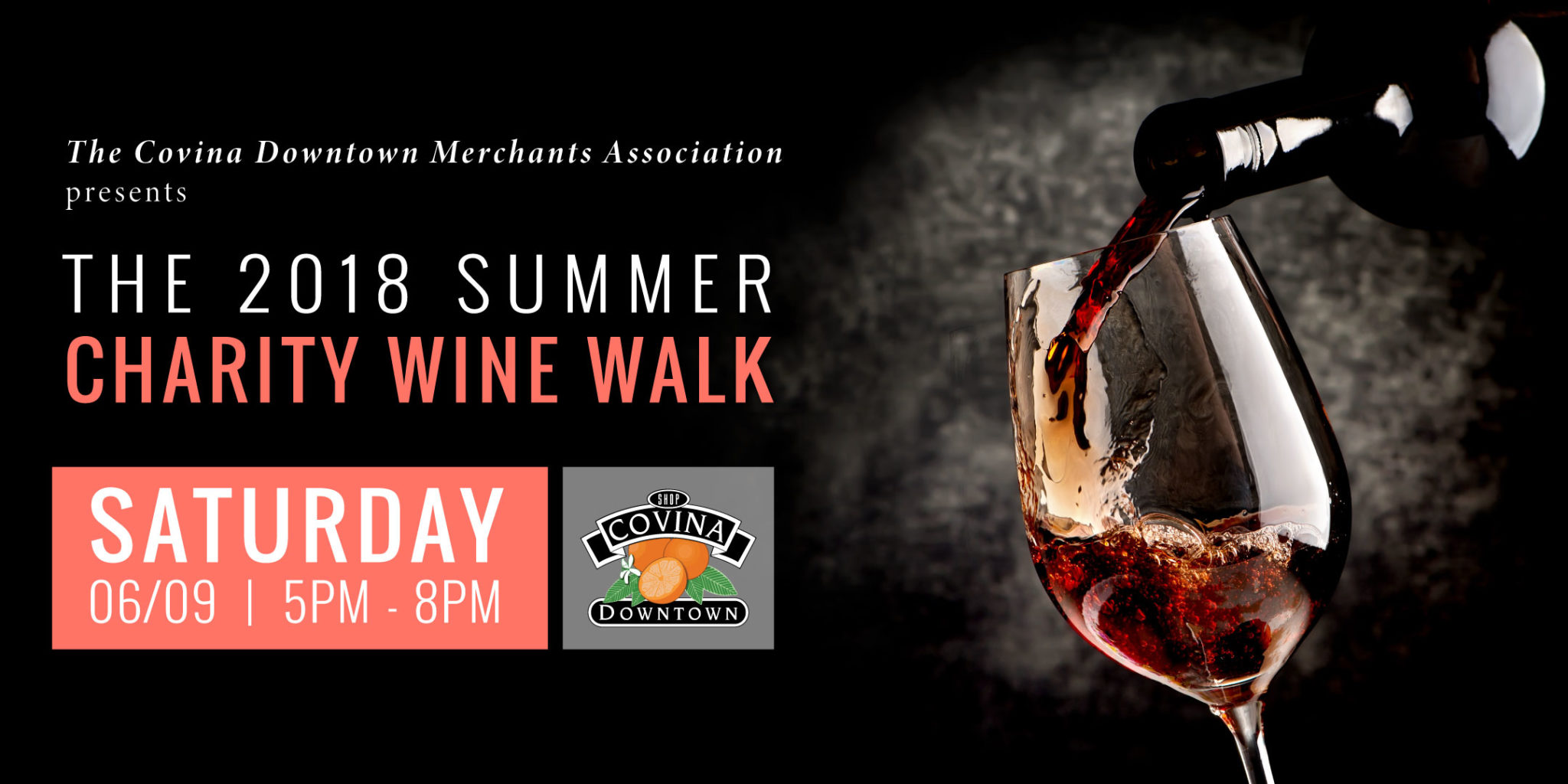 Sip Wine, Shop, Explore, and Donate!
Embark on a Wine Tasting Journey through Downtown Covina...
Purchase a Wine Walk ticket for $20 from a local Covina charity, one of the participating shops, or online and get 12 tastings (1oz each) of premium wine while exploring the Downtown Covina area. Stop into participating vendors for wine tasting, snacks, and shopping! The address is listed as 124 E College St. Covina, CA 91723. This is our downtown parking structure and is a great place for you to park. There are plenty of other free public parking spots all around the downtown area. Check out our PARKING MAP.
If you purchase your ticket on Eventbrite, you MUST trade in your Eventbrite tickets for the actual event ticket before you start wine tasting.
Please go to Powell Camera at 160 W Badillo St., Covina, CA 91723 as your first stop to trade in your tickets and try your first tasting. Then, just look for the colorful balloons outside of each participating business. Each shop has a different set of wine, so go to as many shops as you can and find your favorites! Many of the businesses have cheese, crackers, chocolates, music, and even some one-day sales in celebration of this fun and charitable evening.