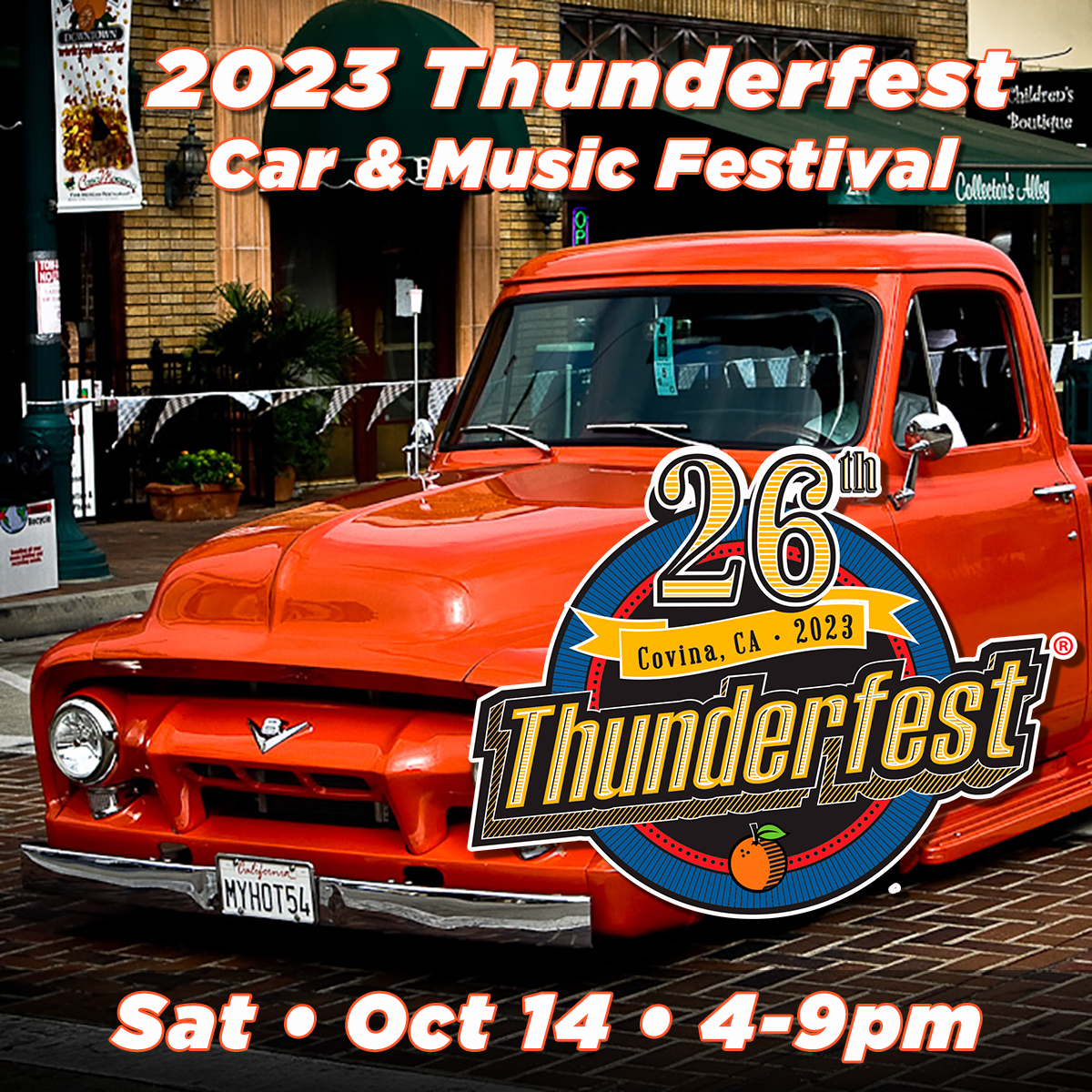 What are your plans for tomorrow?
The 26th annual Thunderfest Car and Music Festival is this saturday, Oct 14 from 4 - 9pm.
200 Hot Rods, Classics and Custom Cars all polished up and ready for the huge crowds that make Thunderfest on of the valleys best car shows every year.
There is Lots of live music on tap with 3 stages throughout the Downtown.
Speaking of "on tap" get a cold one at the Beer & Wine garden, or something amazing to eat from one of our two food courts.
Come early and stay late! Thunderfest in Downtown Covina.
Sign up for our newsletter for everything that happen' in Downtown.